Our History
Established in 1985, this local, volunteer non-profit group is dedicated to providing entertainment as its Community Service. Founded by a professional vaudevillian who wished to preserve musical comedy style entertainment through live performance, the group is now directed by Frances Lea. 
In July 1989, this group became a non-profit 501(c)(3) tax-exempt organization. Presently, it is governed by Board of 9 volunteer Directors.
The performers of this organization are all volunteers, some who have full-time jobs, but take time to entertain at Nursing Homes, Senior Citizen Centers, Retirement Centers, Churches and Art Theatres throughout the Metroplex.
As well as many community facilities, we have performed at the Scott Theater and Bass Hall in Fort Worth, Palace Theater in Grapevine and Hurst Conference Center.
As a family oriented group, there is no age restriction on its members. Performers have ranged in age from 3 years old to 80+ and are dedicated to providing "fun" entertainment for all ages.
in 2011 the group began an annual event, "Salute to Our Veterans", to honor veterans and educate the public regarding veterans heroic deeds.  This event is FREE to the public and is held each year on Veterans Day, November 11.  Veterans from WWII, Korea, Vietnam, Iraq, and other current conflicts are available with displays.  The public can talk with each veteran, ask questions hear their stories.  There is a USO musical variety show that includes a special section dedicated to honoring all veterans and their branch of service.  There is a display of authentic memorabilia set up the the  Military Museum of Fort Worth.  An evening event includes a live band with dancing and listening music of the big band era and other standards.
---
Our Director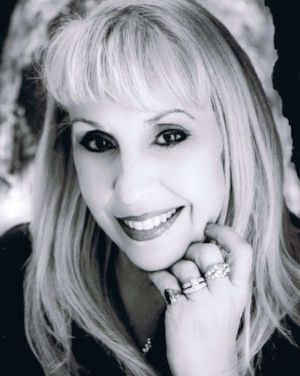 Frances Lea | Artistic Director
Frances Lea is a native of Fort Worth and a graduate of TCU with a B.F.A. in Ballet and Theater under a Nordan Scholarship. She was a featured dancer with the Fort Worth Ballet Association, the TCU Ballet, and the Fort Worth Opera Ballet.
Then it was on to New York City and BROADWAY where she first appeared in No, No Nanette, tap dancing with Miss Ruby Keeler. Her next Broadway show was Irene, starring Debbie Reynolds. While in Irene, she was the dancing coach for Carrie Fisher of Star Wars. Frances understudied and performed the role of Jane with Debbie in Irene and repeated it with Jane Powell in California and with Ruta Lee at Casa Manana in 1975. Frances has danced in over 20 musicals at Casa such as Oklahoma, Sweet Charity, Pippin, as Joan in Dames at Sea, and as Eloise in The Best Little Whorehouse in Texas with Ruta Lee. In 1977 she toured in the dinner theater circuit as Agnes in George M, and also performed on The Sonny and Cher Show with Debbie Reynolds.
Frances has acquired a distinct reputation in the field of dance instruction, teaching all types of dance as a National Tour Faculty Member of Dance Caravan, and also for H&H Dance Troupe, and the Texas Association of Teachers of Dance. She has taught jazz for the Harkness Ballet School in New York City, and enjoys teaching Broadway style ballet, tap and jazz.